Advocate for Veterans, Accessibility, and Small Business
Colin's disruptive campaign to combat veteran suicide has already made NASCAR history.
first crowdfunded Xfinity Series car
first to pay for stem cell treatments for a veteran (treating MS caused by exposure to chemicals while on Active Duty)
first to let micro businesses be part of a national NASCAR marketing campaign
first Black-owned, Service Disabled Veteran-owned NASCAR sponsor
first Braille paint scheme and blind-owned sponsor




Biography
Unlike most race car drivers who have been racing karts since early childhood, South Boston, Virginia, native Colin Garrett didn't begin racing until he was almost 15 years old.
His very first year of racing was 2015, when he ran a Pure Stock car and finished 8th in points at his hometown track, South Boston Speedway.
In 2016, his second season racing, Colin successfully transitioned to a NASCAR Whelen All-American Series Limited Late Model Stock Car and finished 4th in points at South Boston Speedway.
In just his third racing season, Colin was South Boston Speedway's 2017 Limited Sportsman Division Champion and broke the track's qualifying speed record twice during the season.
In 2018, his fourth season racing, Colin raced in both the K&N Pro Series East and the Late Model Division. Although he missed the first 2 races of the K&N Pro Series, he still finished 10th in points for the season.
In 2019, he began racing in Xfinity and Gander Outdoors Truck Series while still racing in the K&N Pro Series and Super Late Model. He promoted the veteran suicide prevention services provided by nonprofit Racing For Heroes throughout the 2019 season on all of his racing vehicles.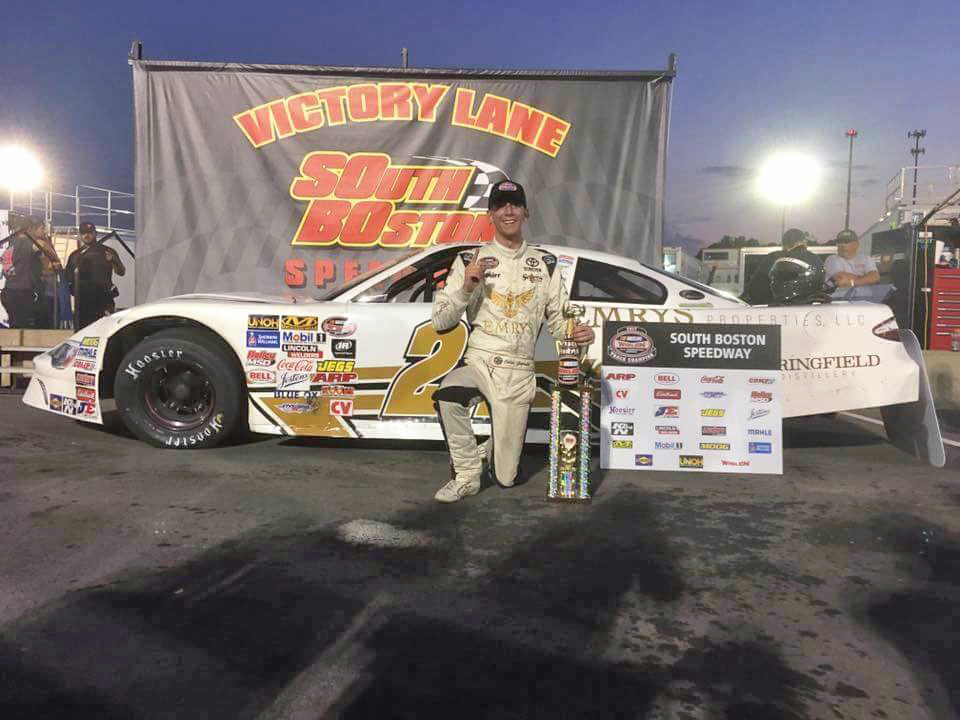 In 2020, entered the Xfinity Series with team owner Sam Hunt, helping to start Hunt's new Xfinity Series team. In order to continue to promote nonprofits Racing For Heroes and The Rosie Network on the car, they crowdfunded for Daytona. Exceeding their goal of $200k, Colin was also able set aside enough to pay for a veteran's stem cell treatments for MS caused by exposure to chemicals while on active duty. The COVID shutdown threw the season into turmoil, but they were very successful in the races they were able to run. Because there was no qualifying and it was a new team they started at the back, but finished races as high as P14.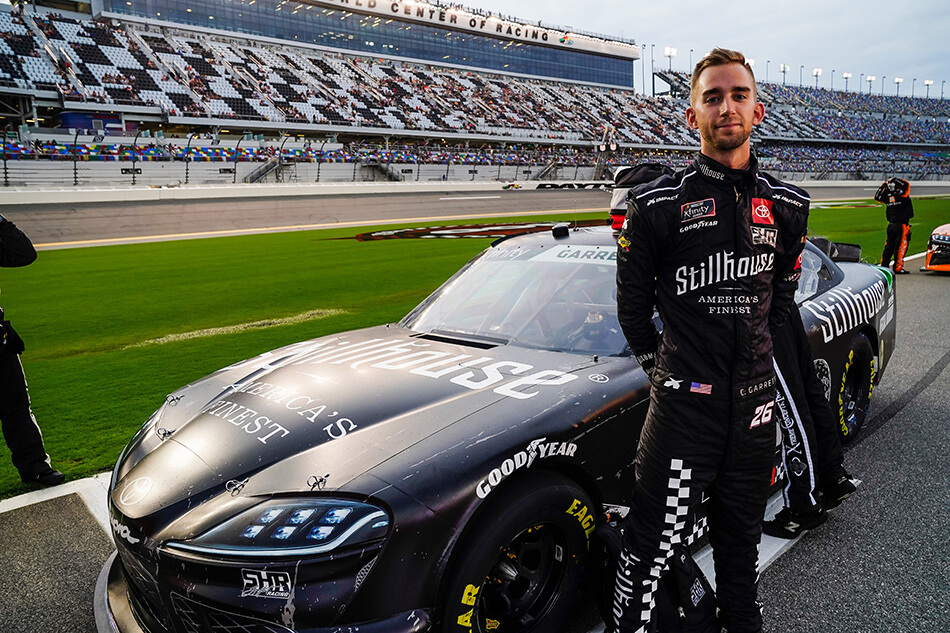 In 2021, amidst the continuing challenges of COVID, Garrett still found a way to make NASCAR history. Partnering with blind PhD chemist Hoby Wedler, he ran the first NASCAR ride with a Braille paint scheme to promote awareness of the need for accessibility.