Nobody can help you hire Veterans better than other Veterans.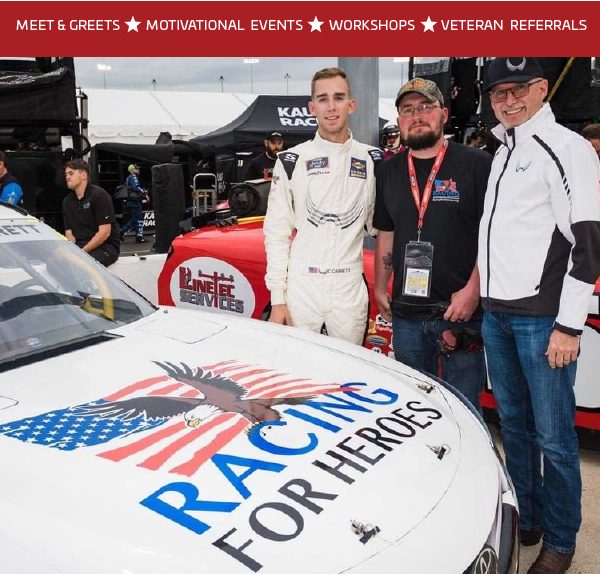 Racing For Heroes and Colin Garrett offer special events to help you recruit and hire more effectively, improve employee morale, and even train your staff for this unique type of hiring.
Develop a more robust strategy to successfully recruit and hire Veterans for a highly skilled, disciplined workforce.
Bridge the culture and communication gap between your organization and veterans to increase employee retention.
Better translate Veterans' skills to civilian work, helping to provide more meaningful employment.
NASCAR provides the perfect opportunity to reach Veterans since 26% of Active Duty members are NASCAR fans and 18% of current NASCAR fans are Veterans.
Contact us to explore the possibilities.